I was thinking about colors for my Circle army, so I began trawling the web for a little inspiration. I don't much like the green hippie look of Circle in general, and I remembered seeing a couple of very impressive evil Circle themes a while back.
That's some very disturbing Woldwyrds, and I think a "blood & gore" theme might do well with all the wolves. I also liked the blue/silver look a lot, but I'm not sure my skills are up to the task of actually painting something like that.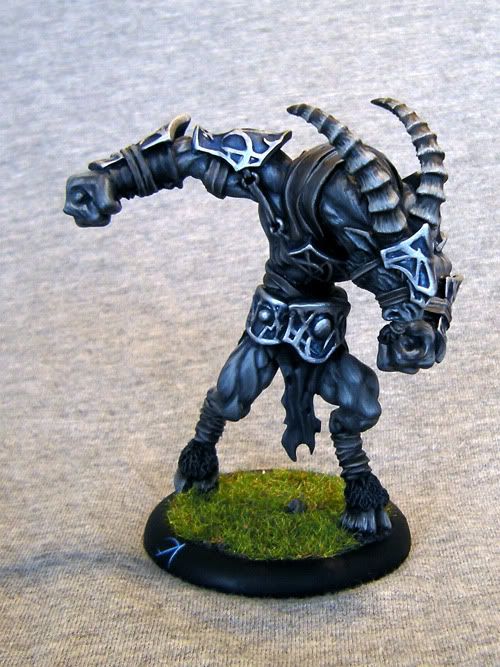 Evil blood and gore it is then. I did see some form of diabolic Circle theme as well (
Satyrs painted up as red satan thingies
), but I couldn't find it. If you happen to know where it is, please throw me a link in the comments or on Lamoron.Overseer (
gmail
).