I remember the first time I encountered Beast-09. It left quite an impression on me, and Terminus had to roll three consecutive Tough checks to survive it (
nobody ever came that close before, and nobody has ever been that close to killing him since
).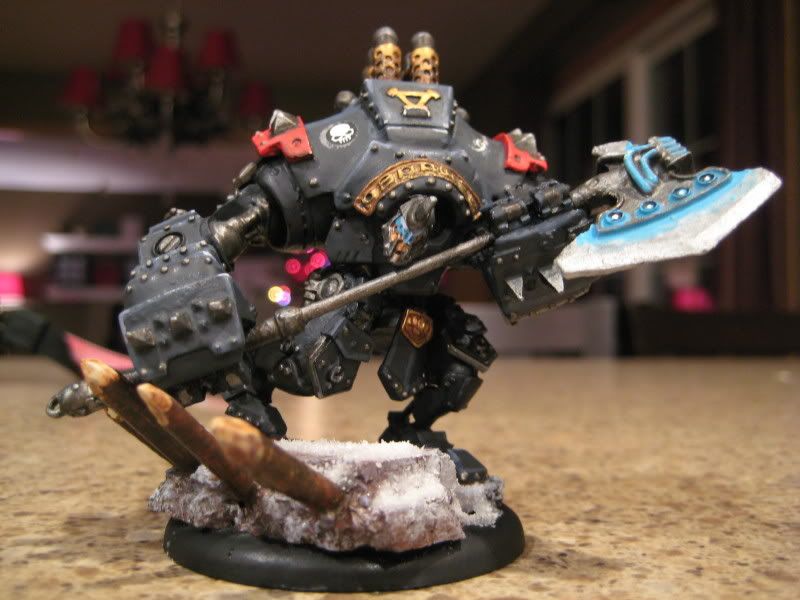 Beast-09 holds a special place of terror in my blackened little heart, making him an obvious choice for my single Warjack with Kommandant Irusk, but I must admit that putting down eleven points of Warjack in such a small game is daunting.
Kommandant Irusk has the Superiority spell, which increases SPD, MAT, and DEF by two, making Beast-09 a seriously scary piece of work, and with the Murderous imprint and Thresher he can wipe out just about anything. It also makes him immune to knockdowns, which is nice as he needs all the Focus he can hog when going in.
If he's damaged by an enemy attack he gets to advance unless already doing so (
walking six inches due to superiority
), directly towards the offending model, making it a pretty bad idea to shoot him unless you can seriously injure him, and if he's within Gorman's cloud he's a defense fourteen model with armor twenty, so an opponent will have to make some serious effort to cripple him.
Beast-09 is a horribly expensive model in such a small game, but having a centerpiece like that will be a novel experience, and maybe I'll find his flaws while I'm at it (
and his Axe is on the list for my Cankerworm project, so it would be nice to find something
).